Convention
The four days of the convention are well filled with workshops and 2 shows. In between is still enough time for free training, meeting, making music, eating, sleeping (really?) and more.
Training in the hall is possible 24h around the clock.
Workshops of participants for participants.
Invited are all jugglers, manipulators, spinners, flow-artists, hoopers, acrobats, unicyclists, aerials, yogis, slackliners, other artists, beginners to professionals and everyone who has fun and is interested.
our convention space including
24dm circus tent (450m²), also the shows take place here
Mini Circus tent 10dm for workshops
Large gym of the Volksschule Anthering with aerial court, mats and free juggling area
Small gym of the Volksschule Anthering
Skatepark in 3 unicycle minutes away
Asphalted unicycle area
Greenland playground
Class rooms for sleeping or outdoor place for tents or van
Parking area
Indoor breakfest area ,Creperi and foodtruck
Covid

the convention will be with the Current measures of Austria, at the moment it looks really good and we hope that it will stay like that, please update yourself
with the rules under this link.
Please note: There will be no possibility for on-site testing, if due to the current regulation it is required, please make sure that you have fulfilled the necessary requirements before your arrival.
Contact
If you have any questions, please feel free to write us.
info(at)soundofjuggling.com
Organizer
Nonprofit organization "Salzburger Artistikverein" located in Salzburg Land
ATTENTION -The number of participants is limited !!! So, if you are interested, register as soon as possible.
* PLEASE NOTE – online ticket sales are closed, tickets can be reserved at
anmeldung@soundofjuggling.com
. Please pick up 1 hour before the show begin in the info tent. The presale of the tickets ends with 11 June 2022, after that only on site (if not sold out)
prices until 01 May 2022
prices from 02 May 2022 / On Site
Convention ticket (+16 years old) – All inclusive
46 €
56 €
Youth Convention ticket (7-15 years old) – All inclusive
36 €
36 €
Children Convention ticket (3-6 years old)- All inclusive
Free( Gala show 6 € )
Free( Gala show 6 € )
Day Tickets
Saturday day Ticket incl. Gala show
(without breakfast and overnight)
28 €
Youth(7-15) 25 €
28 €
Youth(7-15) 25 €
Thursday, 15:00 – 00:00 Uhr (10 €)
Friday, 10:00 – 00:00 Uhr
Saturday, 10:00 – 00:00 Uhr(without Gala show)
Sunday, 10:00 – 15:00 Uhr(10 €)
no presale-
only on site unless we are sold out
No presale-Available only on site
18 €
Youth (7-15 Jahre) 15 €
Kinder (bis 6 Jahre): 0€

*with convention ticket you dont need an extra GALA ticket, its already included
prices until 01 May 2022
prices from 02 Mai 2022 / On Site
Saturday 15:00 / 19:00 Uhr
Gala Show with international Artists
18 €
22 €
Children Ticket (3-6 years old)
10 € / Show
10 € / Show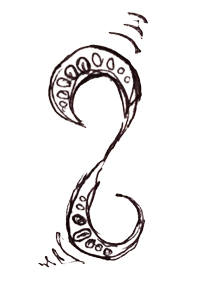 Included
24h training/Juggling space, workshops & games, 3 x breakfast, 3 x overnight camping, Open Stage (Thursday), Jam-session & Fire-space (Friday&Saturday), Gala Show (Saturday)
Children
Children up to 6 years are free to attend the convention; A show seat for children (3-6 years old) of convention participants costs 6 € / show.
Children between the ages of 0 and 16 may only attend the festival with a full-time accompanying person or at least one parent.
Please also announce your children in the registration !
You can find all the information Muttizettel.
Youth Ticket
Valid for children between 7 and 15 years.
All young people under the age of 18 must bring a filled Muttizettel.
convention ticket for registered participants are including the shows at 19.00 .
Registration and Payment
presale tickets delayed to start in march 2022.because its really hard to make plans in times like this when the rules are changing regularly in Austria.For now, you can send us a short e-mail to anmeldung(at)soundofjuggling.com and we will add you to our registration list. as soon as ticket sales open, you will be the first to know.
Cancellation
A cancellation of the registration is only possible within a period of 14 days after the registration , please contact anmeldung(at)soundofjuggling.com.
Unused tickets expire without replacement.
Tickets can also be transferred to other persons anmeldung(at)soundofjuggling.com.
Program
Thursday 16. June 2022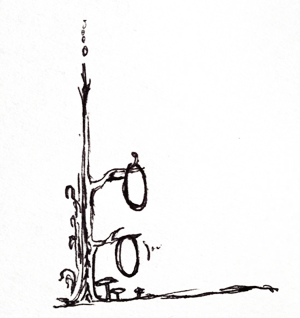 14:00 – Welcome !
14:00 – 19:00 – Workshops/Training
20:00 – Open Stage
22:00 – Fight Night in the circus tent-Moderator- Benjamin Büche
Friday 17. June 2022
08:30 – 10:30 – Breakfast
08:30 – 19:00 – Workshops/Training
14:00 Uhr – Vollyclub Turnier (self organized)
19:00 Uhr – 21:00 Uhr – Unplugged Jam-session
21:00 Uhr – 00:00 Uhr – Fire space (Fire Open Stage)
Saturday 18. June 2022
08:00 – 10:30 – Breakfast
08:30 – 19:00 – Workshops/Training
12:00 – 16:00 – Circus and juggling market
15:00 – Gala Show (public Show)
19:00 – Gala Show (convention participants+public)
21:00 – 00:00 – Firespace
01:00 – Renegade
Sunday 19. June 2022
08:00 – 10:30 Breakfast
08:30 – 11:00 – Workshops/Training
11:00 – Juggling Games
13:00 – Convention Photo
13:00 – 15:00 Chill / Cleaning workshop 🙂 any help is welcome 😉
15:00 – Closing ! Departure and Breakdown
Workshops
All four days, will be offered various workshops. A detailed overview is provided by the workshop panel at the info-point of the convention, some workshops will be fixed in advance. If you are interested in sharing a workshop click here for info : Workshops Info.
our workshop team will start to work on the plan and requests for workshops in march 2022 and they are looking forward to your offer 🙂
The workshops offer space for beginners, advanced and also professionals. If you see a trick in the convention during the convention, you just ask – Trick sharing is always welcome.
In addition to the workshops is expected unicycle trick-sharing, a Fight-night and juggling games and possibly Renegades offered. All the information on site.
Open Stage
On Thursday at 20:00 the "Open Stage" will take place in the Circus tent.
if you want to sniff the air on stage or you want to show us your new coming show or you just wish without any special reason to let us enjoy your talent…….well, the stage is yours.
From child to senior, From beginner to professional, From unicycle to hula hoop, clubs, balls, staffs, poi and co to quite different ideas.
Gala Show
International artists will show you their skills in a contemporary "Circus Without Animals" on Saturday and will take you into an adventurous and fantastic world of the circus. Two demonstrations are planned, on the one hand for the population of Anthering and the surrounding area (15:00) and on the other for the participants of the convention (19:00).
*applications for gala 2022: Since we were not allowed to organize SOJ 2020 due to the pandemic, we will employ these artists for 2022, who have been selected by the artistic direction for 2020.
Jam-session
*Unplugged*Friday 19:00 Bring your music instruments and we try to create the sound of juggling in the circus tent together.
this is an experimental program for this year, what and how it will be is depending only on you and your friends 😉
Fire-space
Also this year there will be a Firespace. For beginners, professionals with all the beautiful fire tools. On Friday&Saturday night, we set up a firespace where we can juggle and dance with fire.
Bring your fire tools!
you have a special sound that moves you with fire?add it to this playlist and we will mix it inside our fire space set
https://youtube.com/playlist…
NO fire breathing and NO exceptions! As well as NO sparks and pyrotechnics!
fire is allowed ONLY within the Firespace!
Location
Schmiedingerstraße 1
5102 Anthering bei Salzburg
Austria
Coordinates: 47.881517, 13.011432
Travel
Puplic transport
**Please notice that thursday 16.6 is a national holiday in austria, check for the special time changes of the public transport(shops and supermarkets are also closed on this day)
From Salzburg (city center – main station)
Local train (Lokalbahn – S1) every half an hour from the main station to Anthering (about 15 minutes)
Footpath to the Convention Center approx 750 m. – Salzburg Verkehr
Postbus 111– Salzburg main station to Anthering center
Footpath to the Convention Center approx ca. 150 m.
Trains / Buses from Vienna / Linz / Villach / Innsbruck / Graz / to Salzburg – ÖBB – Westbahn
Train from Munich main station to Salzburg main station – https://www.thetrainline.com/de/bahn-fahrplan/munchen-hbf-nach-salzburg-hbf https://www.salzburg.info/de/reiseinfos/anreise-verkehr/bahn/deutsche-bahn
Buses from a lot german City's to Salzburg – Flixbus
Airport Salzburg – Munich – Linz – Vienna
Ridesharing
If you would like to find or offer a ride with a car or van, just leave a short note on our facebook page.
By car
motorway A1 from vienna – exit Salzburg Nord – street B156 to Anthering
motorway A8 from Munich to Knoten Salzburg – motorway A1 to vienna – exit Salzburg Nord – street B156 to Anthering
motorway A10 from south austria (Kärnten/italy) to Knoten Salzburg – motorway A1 to vienna – exit Salzburg Nord – street B156 to Anthering
Sleeping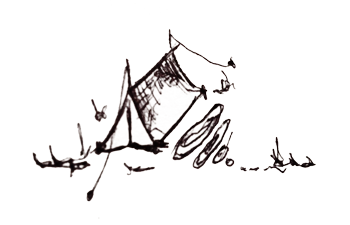 limited sleeping places in the classrooms – no reservation possible…
Since we don't have that many indoor sleeping spaces, there is room around the circus tent for CAMPING(tents/camping buses)!
So bring your tent, otherwise it can be tight!

there are also few guests houses in walking distance (see links below)
Toilets and shower facilities are available at the school.
Family Sleeping
2 classrooms will be for families only, no reservation possible….
You can also camp near the children's playground or the circus tent.
Camping buses / Caravans
There are limited places for camping buses / caravans. Please announce this as soon as possible in the application … You snooze you lose …
Overnight stay in the neighborhood
Do you prefer staying in a house with a bed? we googled for you few options in about 10 to 20 unicycle minutes distance (self-organize).
Villa Loreta
Kernei's Mostheuriger
Pension Hiesel
Salzburg-Appartement
Hotel Ammerhauser
Neuwirtgut
Parking spot
free parking space in the convention area, please respect the neighbors and their space.
Parking at the campsite bus / caravan park are as written …only for campers and caravans
Quiet
The convention takes place directly at the idyllic municipality of Anthering. Please respect the neighbors and above all the rest times …. Music from any kind on the open air is prohibited from 22.00(Friday&Saturday only at the Fire space till 00:00). You can try to sleep or go to the gym and continue playing.
Showers and sanitary facilities
showers for men and women are near the juggling hall and several toilets at the convention site.
Shoes
Before entering the jugglers' hall (sports hall), street shoes must be pulled out. Inside are only sneakers, socks and barefoot running allowed.
Unicycles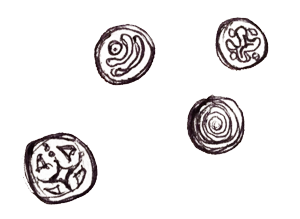 You can drive them in the gym, but there is also a separate unicycle area outside.
Food
KEEP IT GREEN There will be breakfast, which is of course included in the price. Please bring your own dishes to the convention. This year we will not be able to provide dishes for breakfast due to logistical reasons.
AGAIN…Please bring your own dishes
For lunch / dinner and in between we have a vegeterian foodtruck, crepes, drinks, coffee and more, *Vegeterian.
There is also a supermarket in the village(closed on thursday-national holiday).
drinks and food in the sport hall is not allowed
Animals
We are a "circus without animals", so animals can not be allowed into the school building and the circus tent. This applies not only to monkeys, elephants, tigers and camels, but especially to dogs. Even if they just want to play.
Fire
Open fire is expressly forbidden on the convention site!
Open stage fire space will be on friday&Saturday 21:00-24:00
at your own risk 😉 , bring your tools… NO fire spitting, no pyro allowed
Badge
Your badge is your ticket to the convention. Do not cut it before the end of the event. In case of loss, we can not replace badges.
Convention t-shirt
information for convention t-shirt will come soon
Shops and Distributors
circus and juggling market will be on saturday 12:00, all the convention participants(with 4 days ticket) can sale used or new equipment/costumes, write us a short email and we give you the information.
The sales fee at our convention is a donation of cool prizes for the juggling games that will take place on sunday 🙂
Photography
The participant agrees that the photographs, films and interviews made by him/us in the context of participation in the convention may be used by the organizer in broadcasting, television, advertising, etc, without remuneration claims.
Insurance and Disclaimer
Participation in the convention is subject to the exclusion of liability for the organizers, their representatives and vicarious agents for damages of any kind, unless they are based on a grossly negligent or intentional breach of duty by the organizers, their representatives or vicarious agents. Participants take part in the event voluntarily and at their own risk, take responsibility for their own health and pay attention to it.
The organizers do not assume any supervisory duties.
Merken